---
Float tanks are available to anyone looking to reduce stress and find a more balanced lifestyle, whether you're in Denver or Bend, we're here to help you take it easy.
---
Floating is an incredible way for people to reduce stress, improve sleep, and speed up recovery between workouts.
Our float tanks in Denver are an open-cabin-hybrid, still sensory deprivation, but just a more approachable way to experience the incredible benefits of floating.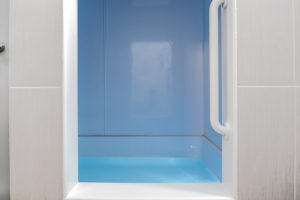 Our open float tanks are some of the most approachable float tanks on the market, easy to use for everyone.
The float tanks in Bend, Oregon come from Dream Pod, definitely some of the best float pods available and still very approachable and spacious.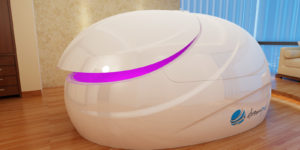 Floating in Dream Pods in Bend delivers consistent and still very approachable float experiences.
Regardless of the tank design, the ingredients are the same, Epsom salt, darkness, and distraction free environment perfect for drifting away.

---
Flotation has made a huge comeback in recent years!
We are very excited to be bringing floating back to Denver and continuing to carry the float torch in Bend, Oregon.
So what is floating? Formerly referred to as sensory deprivation, floating is an amazing way to experience nothing at all. Spending time in a float tank with nearly 1,000 pounds of Epsom Salt in only about a foot of water allows you to float effortlessly and your mind and body to reset and recharge.
At Easy Float, we have everything you need to relax and reset. Maybe you have heard of sensory deprivation, but we like to refer to floating as sensory reduction. With distractions reduced, it's kind of like a little vacation without having to go too far.
---
If you have any questions about floating that you cannot find answers for in our FAQ's, please do not hesitate to reach out.  We love to talk about floating, the benefits of flotation, Epsom salt, people who float, and…pretty much anything float related. Easy Float is for everyone; we make flotation approachable and accessible. A very important recommendation is to float at least twice! Hopefully your first float is going to be outstanding, but it is so important to get into a float tank at least a couple of times before deciding if floating will be beneficial for you.
Also, please consider checking out our membership option too. Floating once can be excellent, but floating once per month can be life changing.